Vintage
Studebaker
Signs and
Logos
More vintage Studebaker signs.
A Studebaker double lettering neon window or wall sign in brilliant cyan blue continues the collection. The very large vertical art deco style sign is shown mounted to a distinctive sheet metal tower. Neon signs like these adorned many of the Studebaker dealerships both outside and inside. The Studebaker logo used in printed form was also cast in metal and mounted to some early vehicles. Back to
Main Studebaker signs

Neon blue script style Studebaker vintage sign.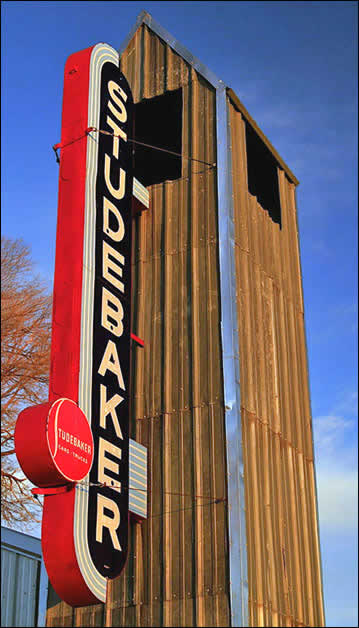 Art Deco Studebaker sign mounted to metal tower.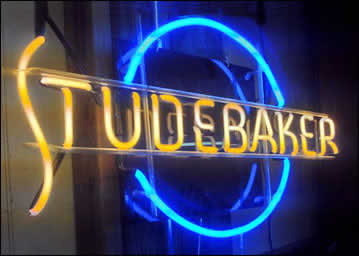 A neon Studebaker sign.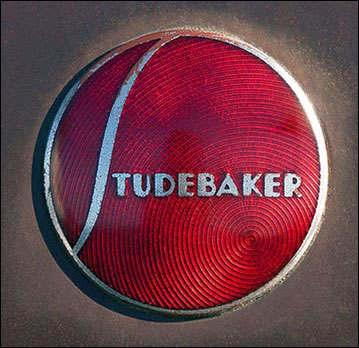 1937 colored metal Studebaker logo.