A slot car is a powered miniature auto or other vehicle which is guided by a groove or slot in the track on which it runs. A pin or blade extends from the bottom of the car into the slot. Though some slot cars are used to model highway traffic on scenic layouts, the great majority are used in the competitive hobby of slot car racing or slot racing. Slot cars are usually models of actual automobiles, though some have bodies purpose-designed for miniature racing. Drivers generally use a hand-held controller to regulate a low-voltage electric motor hidden within the car. Each car runs on a separate lane, with its own guide-slot.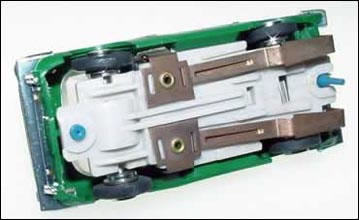 A Studebaker Avanti slot car, underside.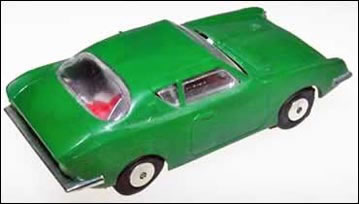 A Studebaker Avanti slot car, rear view.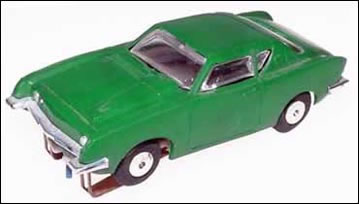 A Studebaker Avanti slot car, front view.