The 2004
Chicago
International
Auto Show
Avanti Motors made its mark in 2004 with redefined and redesigned coupe and convertible models. The 2005 Avanti models feature a new level of performance by way of the Avanti relationship with Ford Motor Company and the use of Ford technology. According to company president, Leonard Kelly, the new 2005 model is the highest quality Avanti that has ever been produced. "We have taken a retrospective approach to the design of the vehicle and integrated many of the elements that made the Avanti so popular when it was introduced over forty years ago".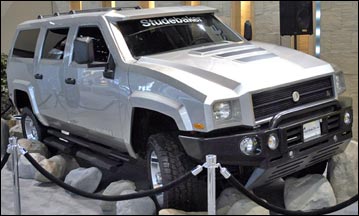 2005 XUV with "Studebaker" on the front windshield.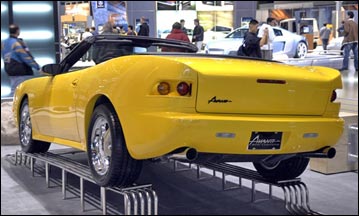 Rear view of the 2005 Avanti convertiblel.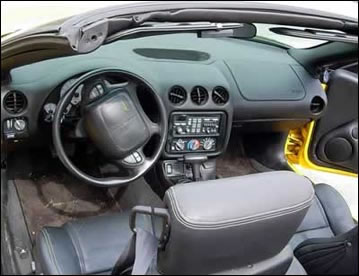 The luxurious interior of the 2005 Avanti.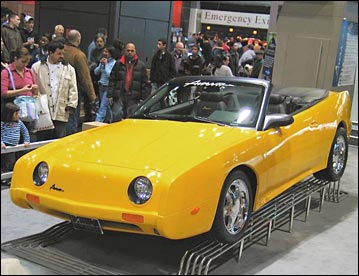 The 2005 Avanti convertible at the auto show.