Studebaker Avanti designer Raymond Loewy
was a renowned industrial designer throughout much of the 20th century. Though he was born in Paris, France, he became an American citizen a few years after arriving in New York. His contributions include such familiar industrial products as the S1 and T1 locomotives, the Greyhound Bus, and Air Force One. From the Hupmobile in the 1930's to the Lancia Loraymo in the late 1950's Loewy's automotive designs were always innovative. From the mid 1940's and into the 1950's he designed cars for the
Studebaker
Corporation. The 1953 Starliner Hardtop became the hallmark of Studebaker design greatly influencing the later Hawks and Larks. Loewy supervised the design of the radically styled Avanti for Studebaker in 1961.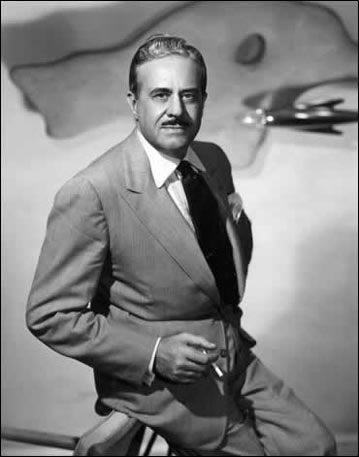 Raymond Loewy posing for a portrait with a mid-century modern sculpture.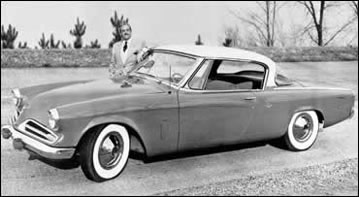 Loewy with a 1953 Studebaker Starliner Hardtop.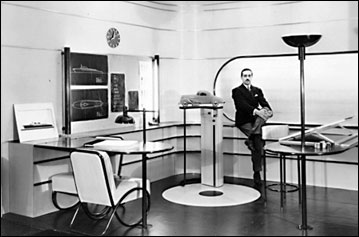 Loewy photographed in the 1930s in a prototype office of the future.