Studebaker
Avanti is America's
Most Advanced
Automobile
Sherwood Egbert, President of Studebaker, announces "America's Most Advanced Automobile." The Introduction reads: "This brochure is intended to acquaint you with the Avanti. When you have read the facts concerning our new car, I am sure you will agree that it is unique in the United States. No American automobile manufacturer has built a car that can be compared to the Avanti. The Avanti has created a new class of American automobile. It is a car of sophisticated design and great elegance. To this it adds the advantage of high performance with unusual safety. Admittedly, this is a car for the discriminating. The advanced styling and engineering of the Avanti are intended to please individuals desiring an automobile of great distinction."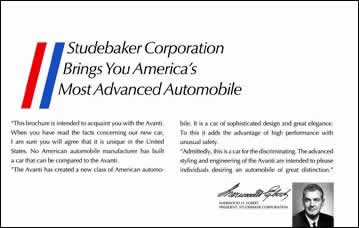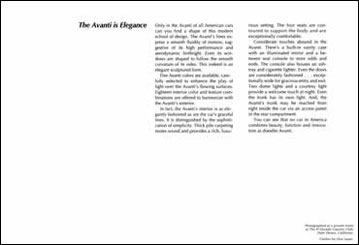 The Avanti is Elegance - "Distinguished by the sophistication of simplicity." Click image to read.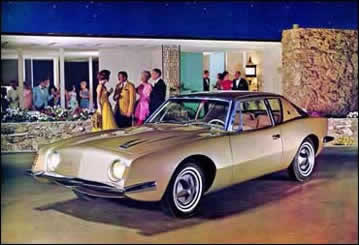 1963 Avanti Photographed at a private home at The El Dorado Country Club, Palm Desert, California.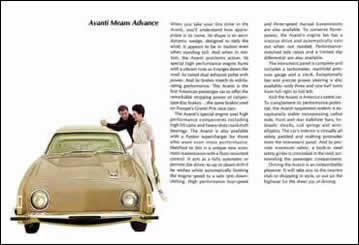 Avanti Means Advance -" An aerodynamic wedge designed to defy the wind." Click image to read.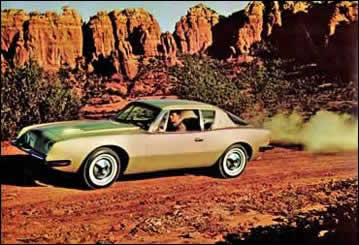 Studebaker's Avanti photo used in several performance related promotions.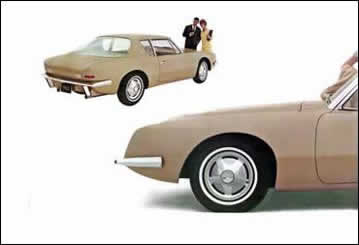 The elegant 2-page spread at the center of the brochure evokes Avant'si luxury car status.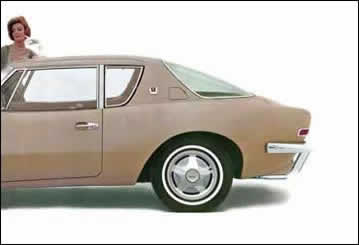 The 2-page spread glamorizes the Avanti's high fashion ambience.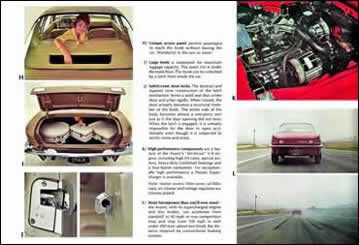 Trunk access, trunk space, safety locks and outstanding performance.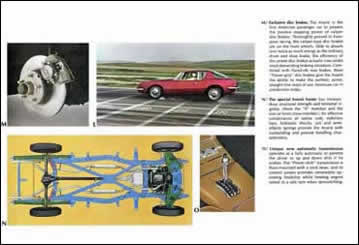 Disc brakes, superior handling and unique automatic transmission.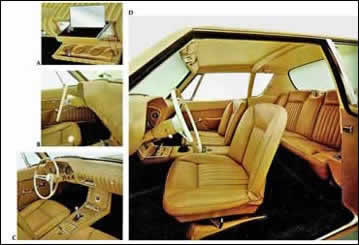 Vanity tray opens from the glove compartment, padded dash, center console and bucket seats.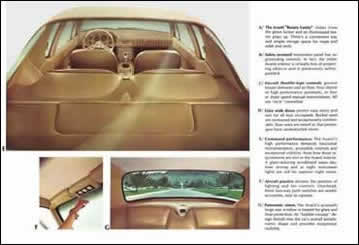 Glare reducing windshield, overhead switches and panoramic vision.