Studebaker
Dealership
Classic Signs
Classic Studebaker signs are now rare collectibles.
Studebaker's presence spanned the entire first half of the 20th century so there are many electric and neon examples from the 20s through the 50s. The "Studebaker Widmayer Auto Sales" sign above the Widmayer dealership front entrance is an impressive sample from the post war years.
More vintage Studebaker signs

Widmayer Studebaker sales and service entrances beneath the enormous electric sign.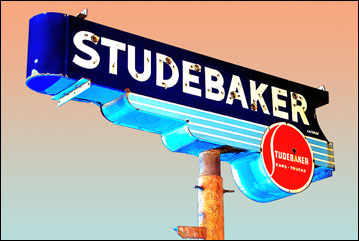 An outdoor Studebaker sign mounted on a vertical support.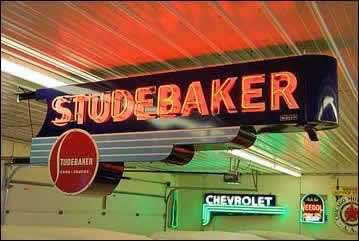 A neon sign similar to the one that hung over the door to the Studebaker Engineering Department.