Robb Report–
Now & Future
Classics
The Robb Report magazine is the definitive authority on connoisseurship for ultra-affluent consumers. Robb Report not only showcases the products and services available from the most prestigious luxury brands around the globe, but it also provides its sophisticated readership with detailed insight into a range of these subjects, which include sports and luxury automobiles, yachts, real estate, travel, private aircraft, fashion, fine jewelry and watches, art, wine, state-of-the-art home electronics and much more. For connoisseurs seeking the very best that life has to offer, Robb Report remains the essential luxury resource. – Robb Report is published by CurtCo Media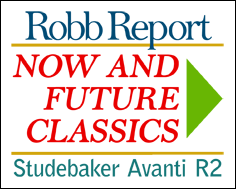 "Talk about unloved and misunderstood.
When
Raymond Loewy
and his team huddled in the designer's
Palm Springs
enclave to pencil out the Avanti,
Studebaker
was already writing its final chapter and even the Jetsons' wildest automotive dream could not save the company. But the space-age Avanti, about 4,650 of which were built from 1963 to 1964, remains the poster car for midcentury modernism. With a fiberglass body and futuristic interior, the Avanti was not all about looks; Studebaker's 289 cu in V-8 engine made 240 hp and, with optional supercharger, delivered serious performance. The Avanti II, a near-identical successor built by Nathan Altman from 1965 until 1982, kept the flame alive. If only an original will do, pay $30,000 to $60,000 for a slice of historic heaven."
– The Robb Report
Studebaker Avanti R2 on The Robb Report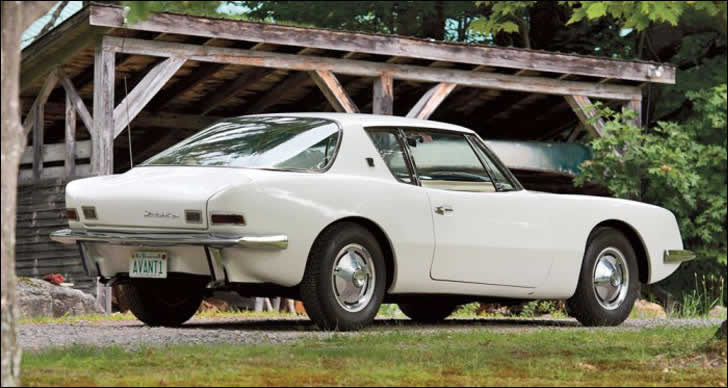 1963 Studebaker Avanti R2. The Avanti is one of 10 cars (No 6) featured in "Now and Future Classics" published by CurtCo Media.
Photo courtesy CurtCo Media
.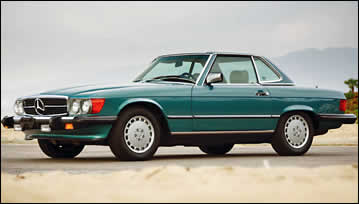 "Now and Future Classics" Mercedes Benz 560 SL.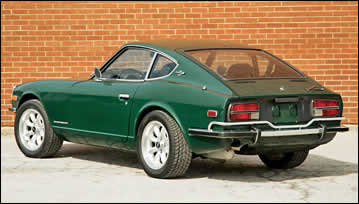 "Now and Future Classics" Datsun 240Z.